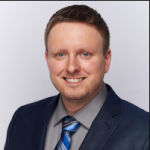 Colby Lampman
Broker/Owner, GRI, CRS, ELP
Colby James Lampman was born in Nampa, Idaho. He became an Idaho licensed real estate agent for Homes of Idaho in 2005, an Associate Broker in 2014, & is currently the Designated Broker & President of the Lampman family real estate corporation, Homes of Idaho as of 2016. The Lampman name has been engraved in the Idaho real estate industry since 1978. Having been exposed to the real estate industry his entire life, he is completely "plugged in" with the Idaho market. Colby is committed to a Lampman family tradition of providing the highest level of real estate services that any client could ask for. Whether you desire to buy a personal residence or investment property, or are an equity or "short" seller, Colby is fully equipped with the knowledge and expertise required to fulfill your real estate needs. Colby has the energy and confidence you need to make your real estate dreams become reality. Colby has handled over 80 million dollars worth of real estate transactions across 7 Idaho counties with skill and care, and has a business that is built off of referrals from his extremely satisfied clients. Rather than focusing on just one market niche, Colby's dealings in the marketplace are diversified. He enjoys selling new construction, short sale negotiations, bank owned properties, buyer representation, & commercial. Colby's wife Kassy became an Idaho licensed real estate agent in 2016. They have two daughters & a son. Contact Colby & Kassy Lampman today for superb real estate representation from highly experienced professionals.
Our clients are awesome
"contacted Britteny while we were looking at relocating to Idaho. she talked with us at least 3 times
…
Read More
a week for a few months before we finally decided to fly to Idaho at meet her to have her show us homes in the treasure valley area. she was extremely patient with us and helped us find the home we had been dreaming of !!! Could not have been happier...buying a house is not always a pleasurable experience but Britteny made the process smooth as silk! we would highly recommend her to anybody wanting a knowledgeable , competent professional."
Read Less
"This is the second time my husband and I have had Liz Hosbein as our real estate agent. The first ti
…
Read More
me we relied upon her expertise to buy a house; and this time she helped us purchase a new home, as well as sell our old home. I would definitely recommend Liz as a realtor. Liz is quite experienced and knowledgeable about all aspects of buying and selling. She is pleasant and extremely accommodating; even willing to go the extra mile or two or three to get things accomplished for her client. Liz genuinely puts her clients first. She is readily available to contact and quick to respond. In addition, Liz is very truthful. She is just a truly nice person. Thanks, Liz, for all you do! ~Kay"
Read Less